SOFTGELS CAMPAIGN ASSET PAGE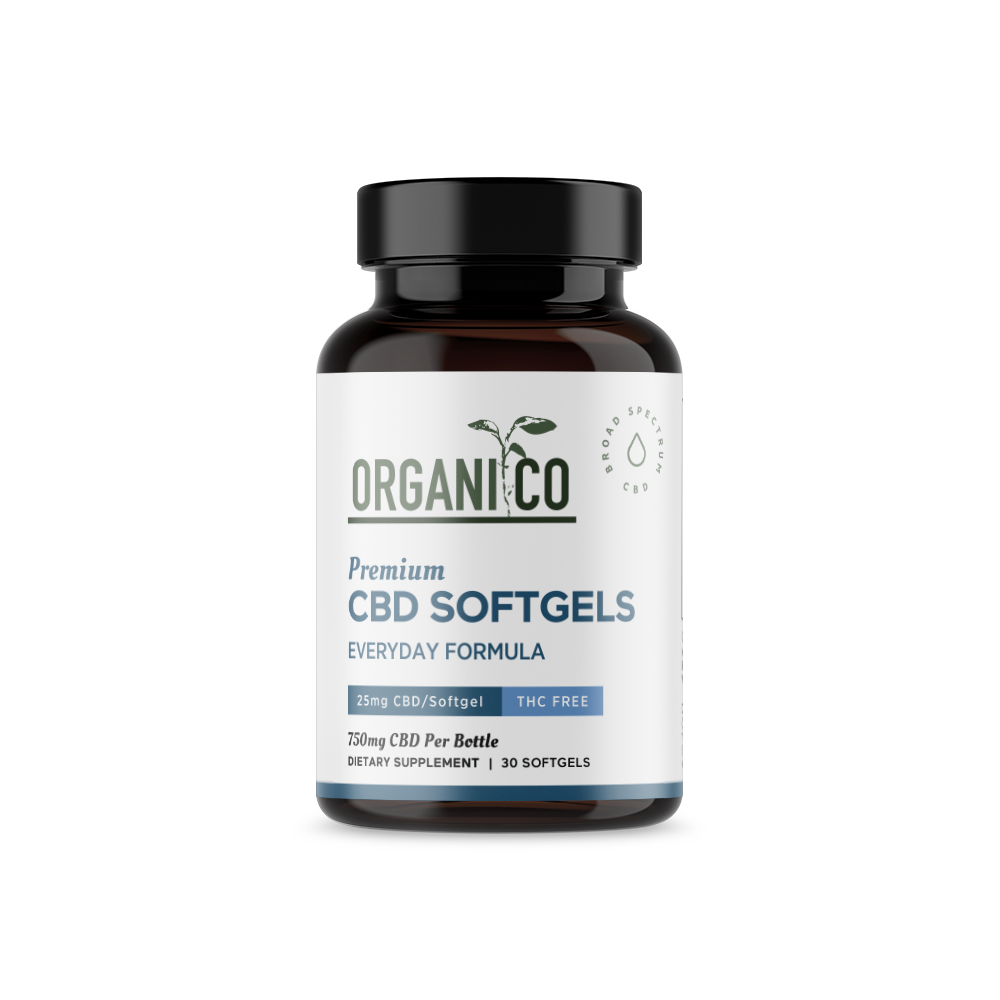 Consistently one of our best sellers, the Organico Wellness Softgels offer high
bio availability with the ease of a pill. See details below.
PRODUCT DETAILS
Water soluble nano-emulsion technology, shown to increase bio-availability up to 200% over an oil-based CBD product. What does bio-availability mean? It is the degree and rate at which a substance that is absorbed into the bloodstream.



Fast acting
Easy to swallow gel capsules
Dye, pesticide and heavy metal free
30 day money back guarantee
Available in 10mg and 25mg
INGREDIENTS
Organically Grown Phytocannabinoid-Rich Hemp Oil
Polysorbate Emulsifiers
Medium Chain Triglycerides
Beta Caryophyllene
Bovine-Derived Gelatin
Glycerin
Sorbitol
Water
TOPICS
Write a post about bio-availability and how different bio-availability impacts your results
Joy Organics Softgel Review
Top ways to get a better night sleep including the use of CBD
CBD for post workout recovery
Answer a question such as "What is the best way to absorb CBD?" or "how do I increase the bio-availability for my CBD oil?"
CBD Softgels vs Tinctures – pros and cons
IMAGES
Feel free to use and/or modify the following images. Right click on these images to download.